Dental Clinic
Dr. Vilariño
Implantology, Oral Surgery & Orthodontics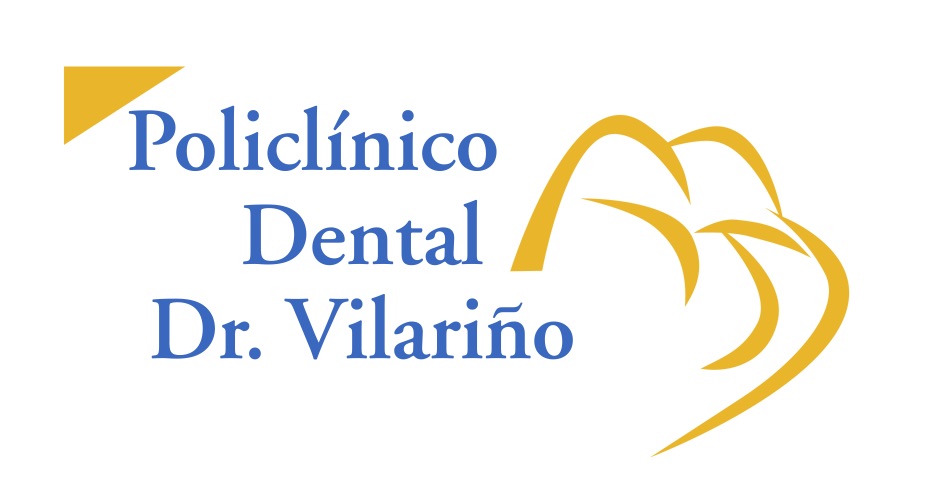 Welcome to our Dental Office
Our Dental Clinical Facilities are designed for patient comfort.  Combining the latest technology and
of course, extensive training and experience, enables us to stand out for the quality of our
treatments. Over the years, we have developed a working technique that ensures the patient the
least number of visits, reduces discomfort, suppresses pain and guarantees successful
interventions.
Patient satisfaction is our ultimate goal. To achieve this, we carry out an initial consultation in which
we study the medical history of the patient, examine him or her, assess his or her case, and indicate
if necessary, any necessary additional tests. On this first visit, the patient will be given a briefing
document indicating the diagnosis, indicating the treatment options and the corresponding budget. 
Also, in this first meeting we will help the patient visualize and understand his virtual treatment
through audiovisual means, and in the same time address any related questions he or she may
have.
We like to maintain a close personal relationship with our patients.  We want our patient to feel
comfortable, and do our best to reduce, as much as possible, her or his level of anxiety.
---
We put our experience and technical means at the service of our patients and we are distinguished for the following reasons:
Provide our patients a professional and personal treatment.
Guarantee excellence in the treatment we carry out.
Draw on our long history of experience on complex treatments.
Use the best available dental materials.
Continued education and training of our staff allows us to improve every day.
Apply advanced technology and use modern facilities.
Ensure optimum cost – service relationship.
Guarantee all our work.
Offer finance scheme tailored for each patient (up to 12 months without interest and financing for up to 5 years).
Grant especial group rates.
Issue personal identification cards for our patients.
Provide accessible patient attention service.
---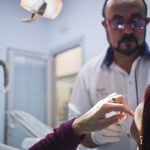 We also provide for our patients the following services, TOTALLY FREE:
Emergency checkup.
Annual / semi-annual review.
Pre & post operation follow up.
Removing stitchesInitial examination.
Annual fluorine application.
Access to educational videos.
Chlorhexidine aply.
Teaching of proper brushing techniques.
Intraoral camera visualization.
Implant planning.
Cementation  / re-cementation of crowns.
Cementation  / re-cementation of provisional crown.
Prosthetic adjustmentsOcclusal analysis  & Tests.





Periodontics & Rotatory Endodontics

Pediatric Dentistry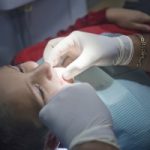 With the eruption of a child's first set of teeth, also known as "temporary teeth", you should start brushing them and visit the Dental Office;it is also a valuable lesson of good hygiene habits. It is advisable to visit the dentist periodically  because it will create the habit of dental check-ups in the children, which will reduce their anxiety and fear of the unknown. In addition, going to the dentist periodically has the advantage of early detecting any dental problem, enabling simpler and less traumatic solutions.
Dental Aesthetics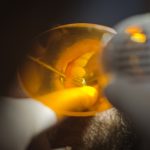 it is the discipline of dentistry which is responsible for treating dentofacial disorders and pathologies in order to improve the lookof our smile. Nowadays, having a beautiful smile is synonymous of health and social welfare. Therefore, at our clinics we use the most conservative techniques, often without touching the healthy teeth, to return that smile whichraisesour self-esteem, rejuvenatesour appearance and makes us smile with confidence.  In our clinics we perform dental whitening, we put ceramic or composite veneers, restore dental fractures, replace lost teeth…
Orthodontics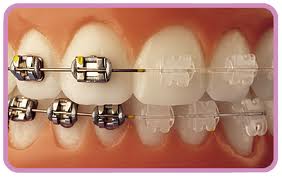 We work in the diagnosis, prevention and treatment of misalignments of teeth and deformities of the jaws. We seek the proper bite of each patient. We have some different treatments to repair your dental badposition, such as: ceramic or sapphire brackets and alignment splints.
A correct alignment promotes muscular and joint balance, prevents the appearance of tooth cavities and fractures, favoring chewing and breathing, as well as preventing snoring.
Periodontology

 At the Dental Clinic Dr. Vilariño we treat all diseases related to the gum. In addition to gingivitis and halitosis, we treat periodontitis, which destroys the tooth bone until it is completely lost.
To understand the development of periodontal disease from its initial stages, through the moderate to advanced periodontitis with consequent tooth loss, we need to realize that an untreated gingivitis will generated periodontitis, and we earnestly recommended in our clinics that periodontitis has to be treated as early as possible. In our clinics we specialize in the treatment of periodontitis.  Wewill explain how to treat and prevent gum disease.
 Dental Surgery, Wisdom tooth,Cysts..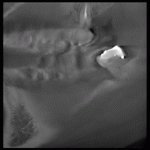 Oral surgery is the oldest specialty of dentistry. It is concerned with the diagnosis and treatment of diseases, injuries and defects of the teeth, the jaws, and adjacent soft tissues requiring surgical intervention.
The most treated pathologies are the treatment of dental cysts and wisdom tooth surgeries, the latter bring with them a large number of associated pathologies such as: periodontal problems with continuous painful infections and trismus, caries in contiguous pieces; often cysts and tumors are generated that destroy adjacent pieces and bone.
Implantology  treatments

We work with the most innovative technology to replace lost teeth and molars with Osseo integrated implants.
We make comfortable and 100% reliable treatments.
It is the best alternative to the loss of dental pieces, avoiding having to touch adjacent pieces.
This type of treatment helps preserve the bone, preventing its progressive disappearance.
The implants not only recover an excellent masticatory function but also allow achievingthe best comfort results.
Our Team of Doctors
Professional odontologists at your service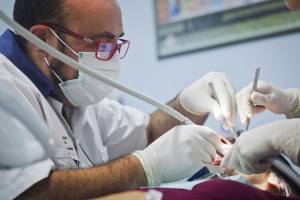 Dr. Ramón Martínez Vilariño
Dentist, Master in Surgery and Implantology treataments by USC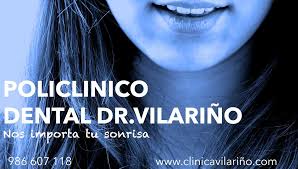 We are your trusted dentist!